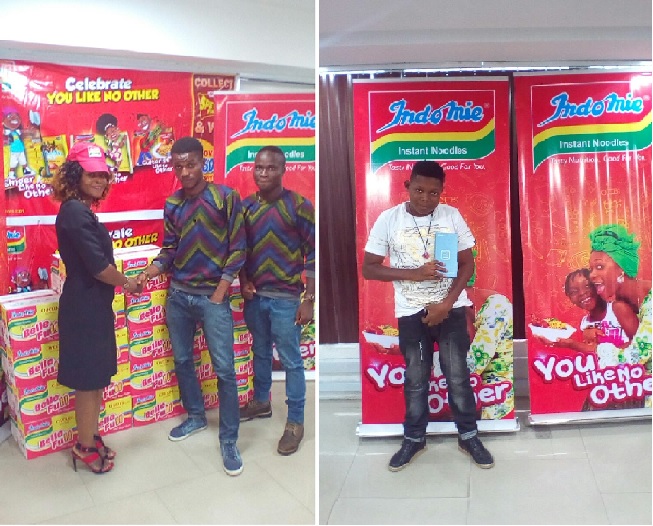 If you remember the
Belle Full 1.0 & 2.0 comedy challenges
which took place in April and July 2016, you'll also remember the winners –
MC Reality
and
Ben Cash.
Their hilarious skits about Indomie Belle Full had the highest likes and shares on social media which won them each a year's supply of Indomie noodles. MC Reality won N1,000,000 cash while Ben Cash went
home with a Nokia Lumia S 30 phone.
Talking about their experiences, MC Reality and Ben Cash had a lot to say about winning the Belle Full 1.0 & 2.0 comedy challenge.
Q: Can you describe Indomie Belle Full in one word?
MC Reality:
(Smiles) Classic.
Ben Cash:
True hunger buster.
Q: Which of the challenges did you win/position?
MC Reality:
I took first position in the Belle Full 1.0 challenge
Ben Cash:
I came first in the Belle Full 2.0 comedy challenge
Q: Is Indomie Belle Full still one of your best foods and does it still 'belle-full' you?
MC Reality:
I have always loved eating Indomie Belle Full before I did the comedy skit and nothing can change that.
Ben Cash:
Yes it is o!
Q: Was it challenging shooting those comedy skits?
MC Comedy:
Yesso! and it our first time. We've never tried making a video before but thankfully it was worth it. We even shot the video for three days.
Ben Cash:
Honestly, I never wanted to shoot the video but my friends forced me to do it. (laughs)
Q: Our theme for Indomie Belle Full 3.0 Comedy Challenge is "A Belle Full Love Experience", what are your expectations?
MC Reality:
Um…definitely more creativity. I think better than the entries from the previous challenges.
Ben Cash:
I'm expecting better concepts and creativity.
Q: How has life been after winning Belle Full challenge?
MC Reality:
(laughs) Indomie has really changed my life with the prize money. My confidence as an entertainer has really grown and I'm getting recognition from more people.
Ben Cash:
All I can say is Indomie has changed my life positively.
Q: What did you do after winning the prize money and gifts?
MC Reality:
I paid my tithe first, then I shared 80% of the Indomie gifts I won.
Ben Cash:
I donated some packs to an orphanage home and shared the rest to those close to me.
Q: Do you want to say anything to others preparing for Indomie Belle Full 3.0 Comedy Challenge?
MC Reality:
Um…They should work hard and pray hard. I'm really grateful to Indomie for this Belle Full competition.
Ben Cash:
I'll say they should find creativity in what they do and also pray for God's grace.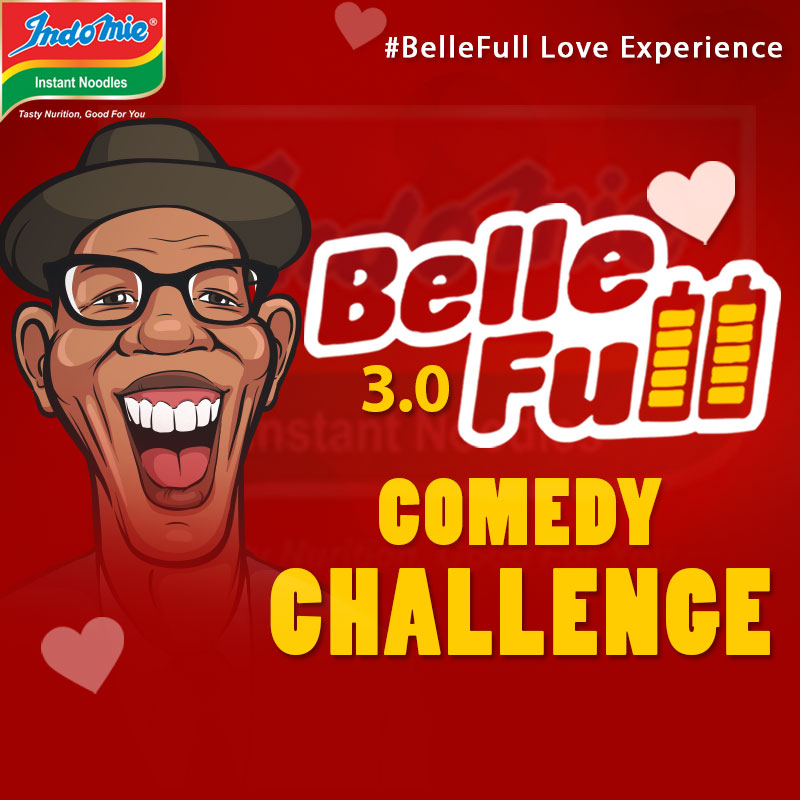 Looking forward to showcasing your funny side in the Belle Full 3.0 Comedy Challenge? Follow
@indomieinstantnoodles
on Facebook and also see instructions below on how to participate.
Step 1- Download BelleFull SoundTrack for your use in your video here:
CLICK HERE
Step 2- Create a 1 Minute Video showcasing your "#BelleFull Love Experience"
Step 3- You are required to show a pack of
Indomie BelleFull
& a plate of cooked Indomie in your video entry
Step 4- Upload your 1 Minute Video Entry to your Instagram or YouTube Page, Tag
Indomie
& send us a direct message with your video link
The top 10 funniest and most engaging videos with the highest shares win Cash Prizes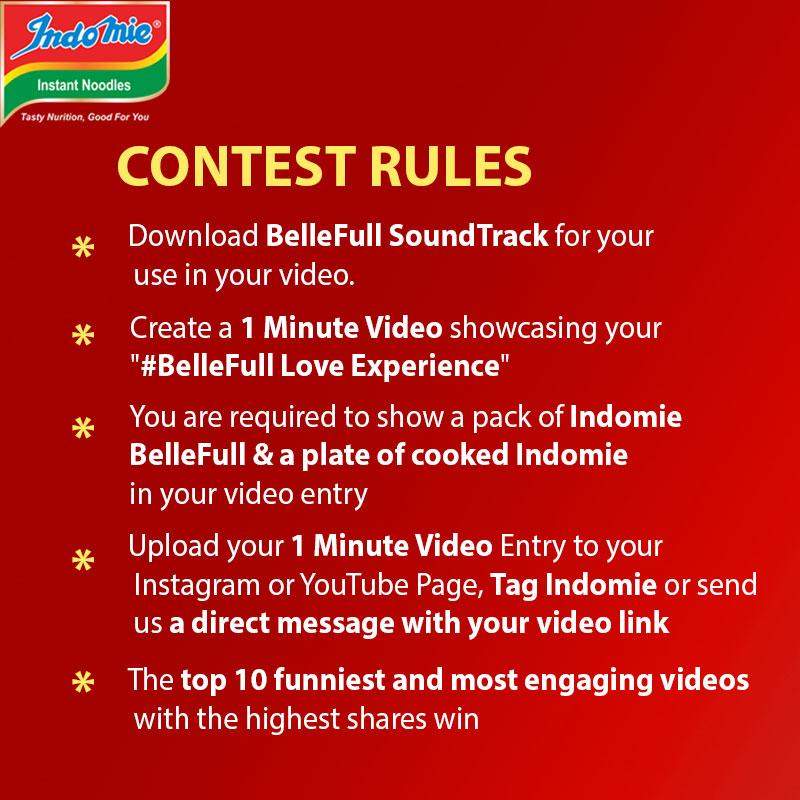 Enjoy a sneak peek of
"A Belle Full Love Experience"