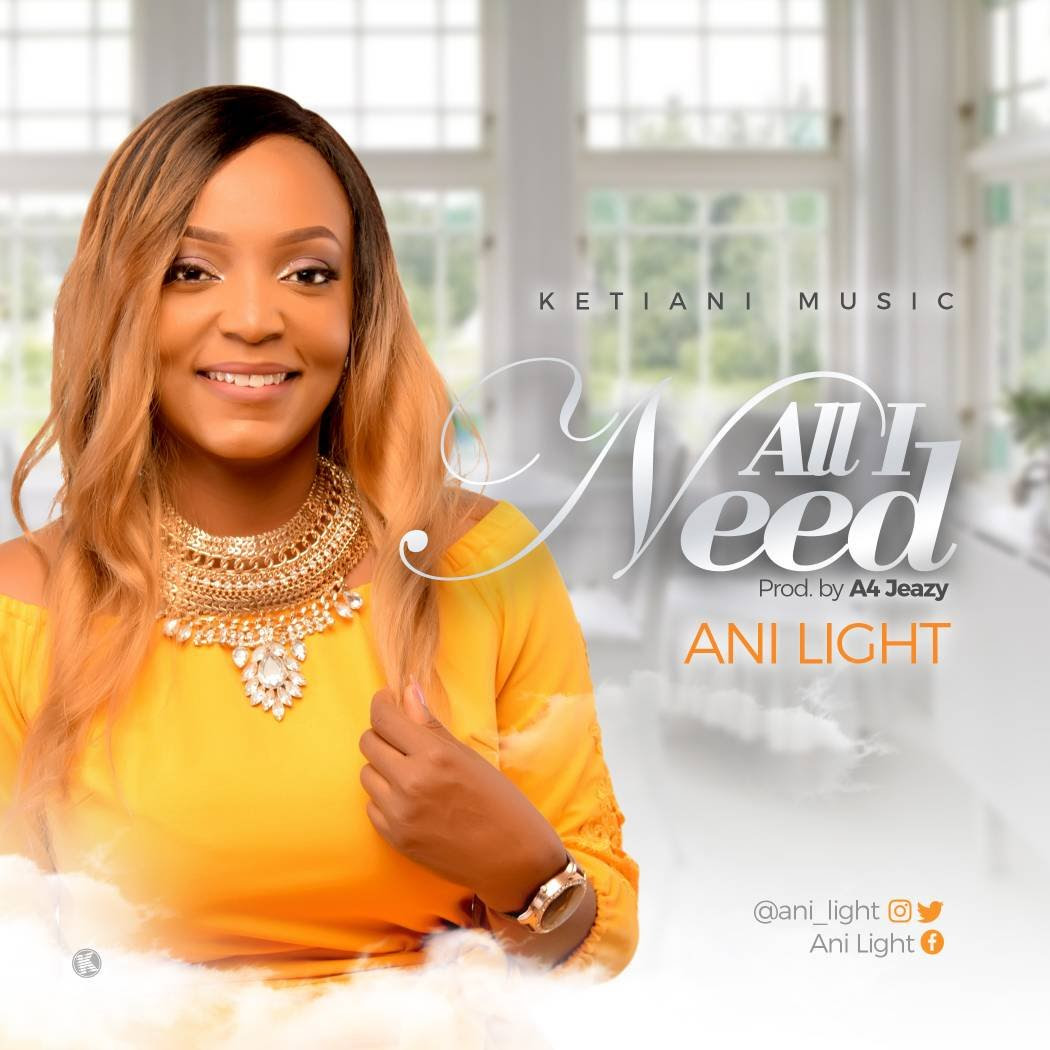 Gospel music diva, Ani Light returns with a declarative melody. "
All I Need
" is not just a song, it a conclusive settlement, a position where Ani Light stands unapologetically.
The anointed Songwriter, Singer, Worship Leader and Gospel Music Artist follows up on the remix of her single "Amanam" excellently. Her first single titled "All You Wanted" was recorded at the age of 9. In 2013, she launched her debut album titled "My Greatest Treasure" which included singles such as "Unto Your Name", "So Glorious", amongst others.
"All I Need" is released from the stable of Ketiani Music and produced by the prolific A4Jeazy